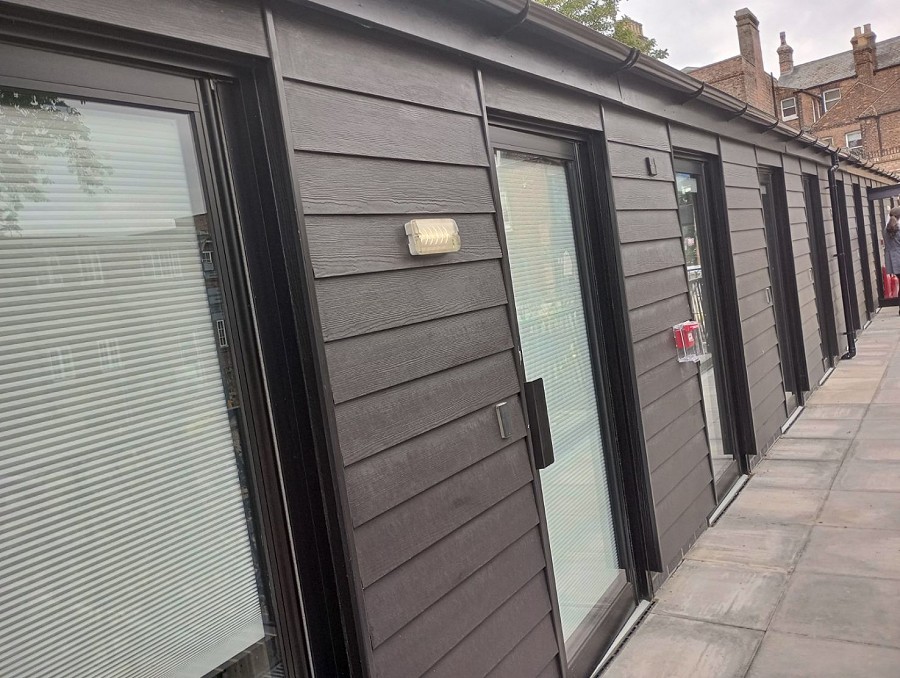 Fully Supported Accomodation
EMERGENCY ACCOMODATION - IF YOU HAVE NO ACCOMODATION TODAY
We have 6 units, 2 rooms with ensuite facilities and 4 modular units with ensuite facilities all based in Octavia View. These rooms act as our initial front-line accommodation where new referrals start their journey with the Ferry Project. Food is provided for free to the tenants of the units and there is access to our laundry room. Most clients stay in these rooms for 1-2 weeks during which time the HUB team will work with the client. They help the client to assess their own needs, share their hopes for the future, access benefits and healthcare as needed and decide what accommodation is going to suit them best out of what is available.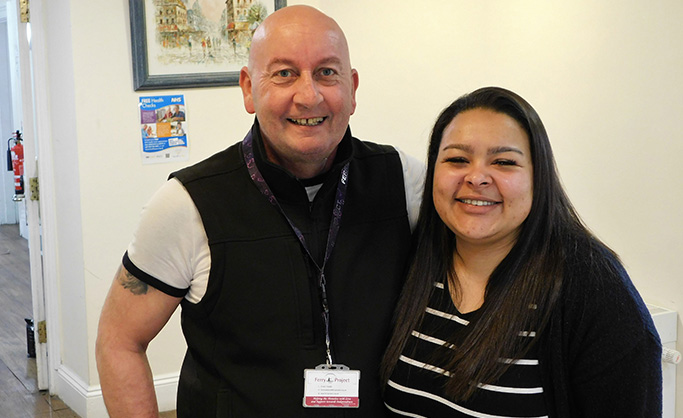 At the Ferry Project we understand that not all people are the same. What one person sees as the perfect accommodation is hated by someone else. So to give people a choice, we have a range of accommodation available to meet the needs of homeless or vulnerable clients who come into our service.

We have 2 basic types of accommodation - Fully supported and partially supported.

Fully supported accommodation has support on offer 24/7 by a staff member.

Partially funded support has support available by a staff member at agreed times during the week and telephone support on offer 24/7.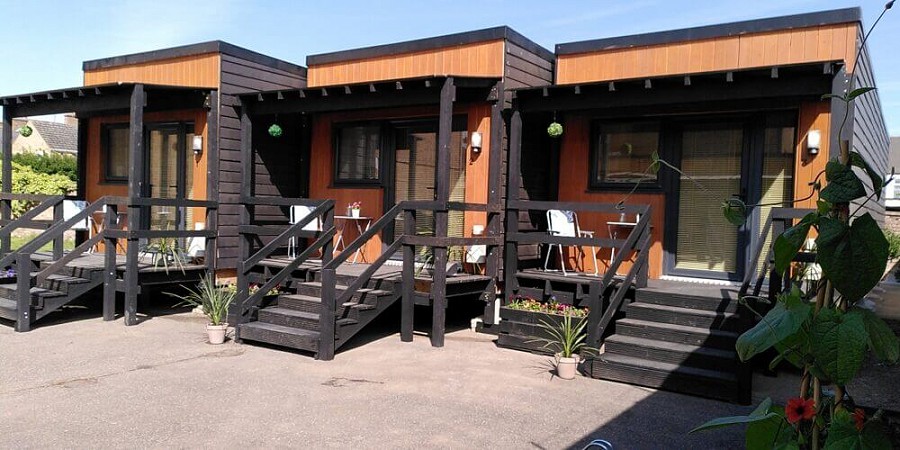 Partially Supported Accomodation
JUBILEE PLACE
As part of the Fenland RSI (Rough Sleeping Initiative) Project there are six modular homes available to clients referred to us under that scheme. These are self-contained units with their own cooking facilities and clients here are responsible for buying and cooking their meals. These units are for clients with lower support needs and the skills to look after themselves including managing their own budgets. Clients will receive supported visits each week and can ask for help by telephone 24/7.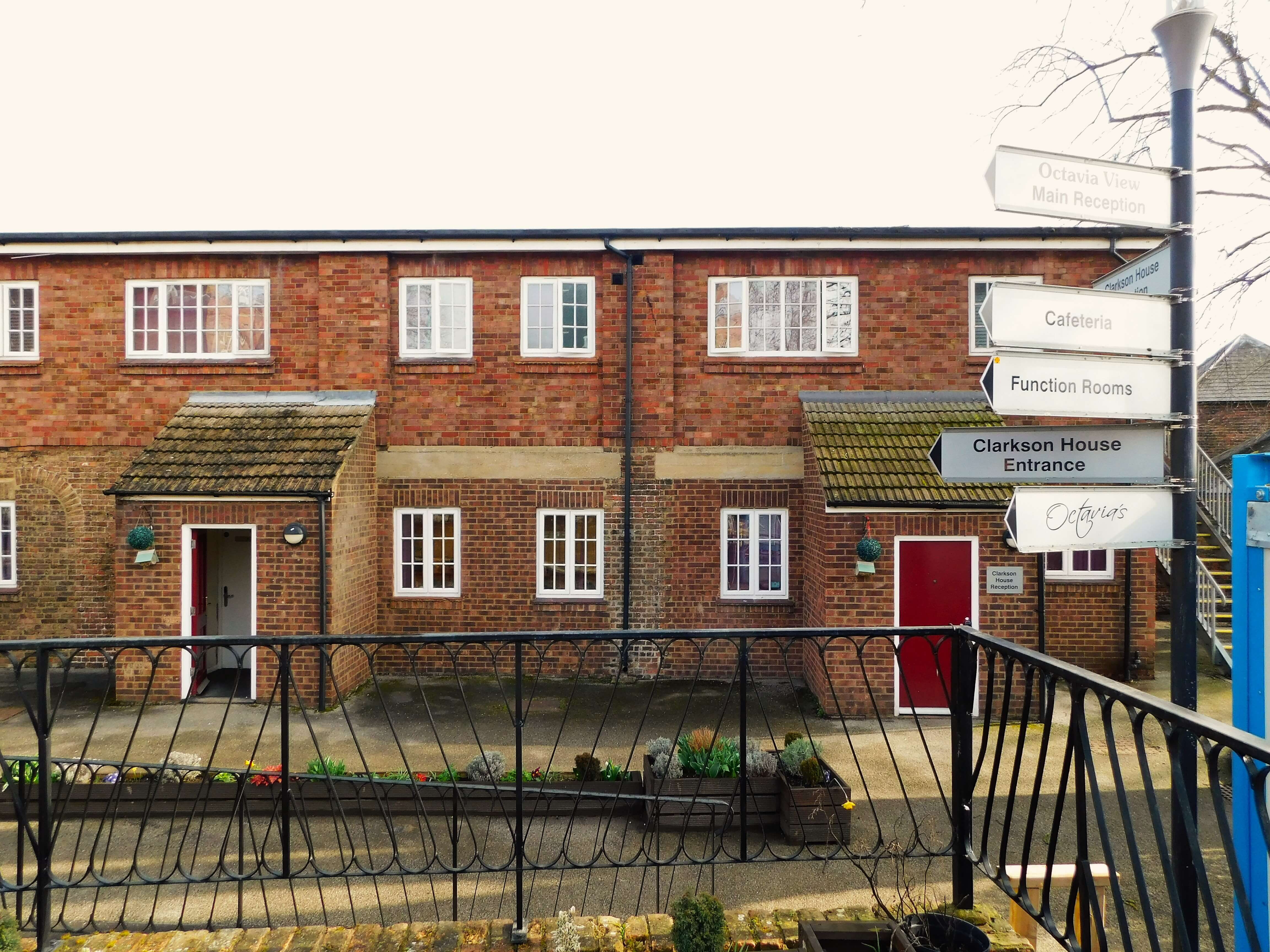 Clarkson House
One option when moving on from the Bunkabins is Clarkson House. This facility has 24 single rooms each with their own ensuite facilities. Clients are offered free food, or they can buy their own from local shops. There are basic cooking facilities available and each room has its own tea and coffee making facilities. There are also communal areas where clients can socialize if they wish to do so.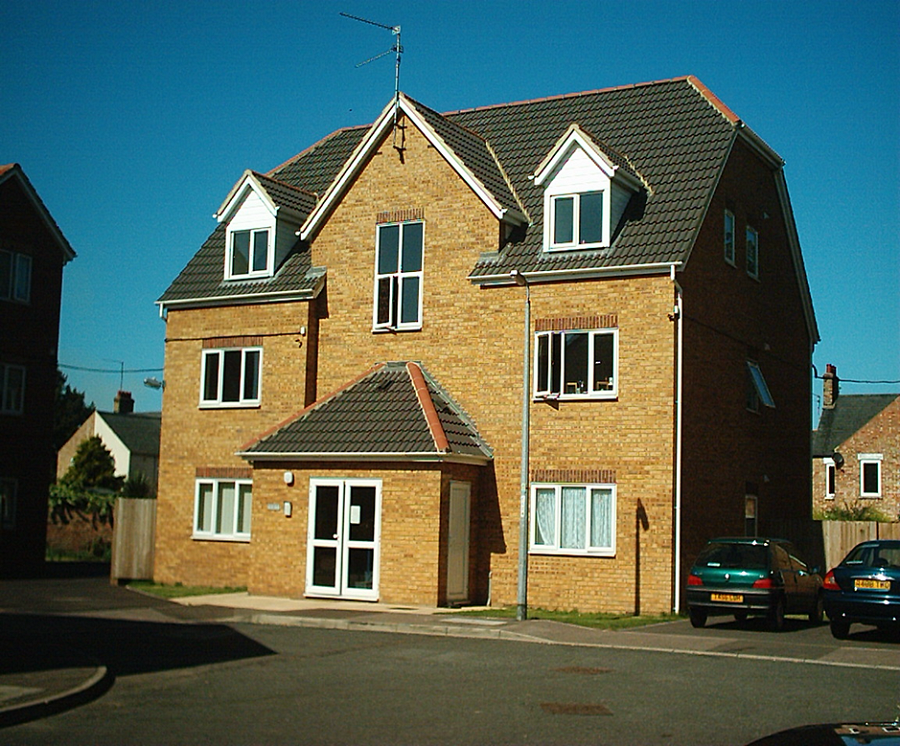 Agape House
There are 4 x 2 bed flats and 2 x 1 bed flats for women. The 4 x 2 bed flats are for the Fenland Young parents project. Support is provided by P3 who help the young parent learn the parenting skills they need to support their child and manage a tenancy. Ferry Project staff are on hand to help with benefits, getting to the doctors and other practical help. Support is not available all the time in person but again telephone support is available 24/7. The 2 x 1 Bed flats are for women with low level support needs who want to live in a female only environment.

All are clients are supported in finding accommodation when they are ready to move on. Whether that is in private rented, Social housing or moving in with family staff will help and support them in this final transition.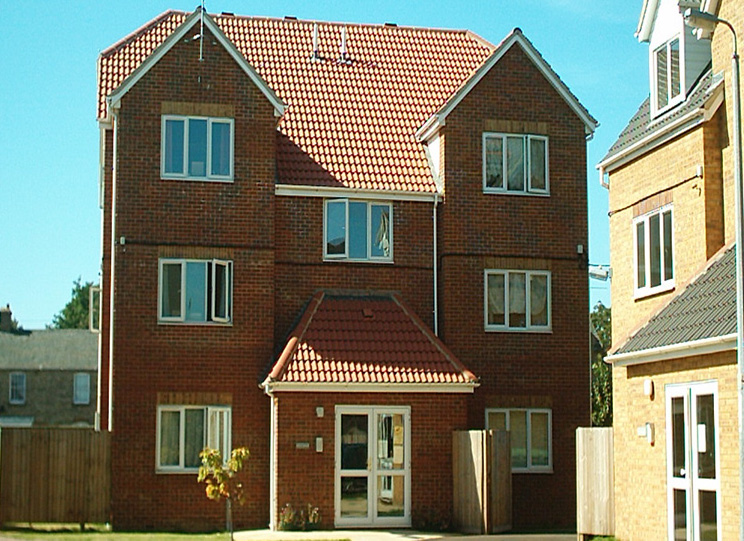 Faith House
This block of 12 bedsits is situated in Mill Close Wisbech. The bedsits are fully self-contained. Clients fully look after themselves with regular visit from a support member of staff. These units are often used by people when they first leave Clarkson House before getting their final home. It gives them a supported environment to practice managing their own tenancy.